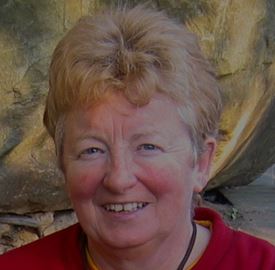 26 Oct

Gravenhurst author brings children's stories to life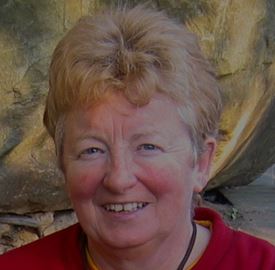 GRAVENHURST – Her passion for educating children is leading a former teacher down a new path.
"I am retired from teaching but not from life," said Pauline Gallagher, author of four soon-to-be-released children's ebooks.
According to Gallagher, a Gravenhurst resident for the past 18 years, her stories Mrs. Claus and the November Visit, Belinda's Dandelion, The Bouncing Blue Ball, and Unicorns Come at Night, will soon be offered on Amazon, Kobo, Barnes & Noble and Apple ibooks.
"The best feedback I received was to have Mrs. Claus and the November Visit win in the Canadian Library Association's annual contest," she said. "Fourteen stories were chosen and mine was the only children's winner."
Gallagher said her holiday tale centres on a child named Oliver Grant who lives in New York City. When the boy writes a letter to Santa during the month of November and Santa is too busy to respond, he sends his wife to help Oliver with his problem.
Gallagher, who taught in Barrie, said her new profession wasn't in her plans for her retirement, but when she spent a year working as a librarian in a quiet library she began passing time reading children's books. It was then she said she noticed a need for more interesting stories. But when she decided to take on the challenge herself, she said her results weren't much better.
"It was absolute garbage. I thought (to myself), don't even think of writing," said Gallagher with a laugh. She said she decided to give up at least short-term and that's when everything fell into place.
She credits a late night "vision" for pulling all the pieces of her story into focus.
"I stayed up all night writing it," she said, admitting sheepishly that she didn't go to work the next day for fear of losing momentum.
Gallagher said despite her passion for writing, getting her stories published was difficult because she couldn't afford to hire an illustrator.
"Annick Press, Toronto, which at that time, published Robert Munsch, seriously considered my stories," she said. "(They) took them to two (American) publishers' conferences but they were unsuccessful. I did not have an artist at that time. Now, fast-forward to 2016 and I have used the images of Public Domain to bring these books back to life."
Gallagher said she is taking on serious issues in her books, while providing an entertaining read.
In Belinda's Dandelion she focuses on the issue of bullying and mob mentality using a garden of flowers with one weed to relay the message.
In Unicorns Come at Night she deals with death when the beloved horse of a young girl passes away.
"The loss of a pet is a pain shared by children and adults," said Gallagher, explaining the idea of the book came to her after visiting a pet cemetery in Boston, MA.
"(I) read memorials with tears in my eyes," she said, noting the story ends with a "happy twist."
Each of Gallagher's stories includes a bonus section of facts and information and she said she has four more expected to be available soon.
Gallagher also hosts a blog site childrenandteensstoriestomotivateandinspire.com where she posts updates on her writing, as well as other interesting resources for parents and children.